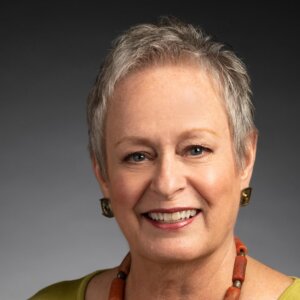 Sharon Krietzburg, executive director, joined Project Angel Fares in 2016. Since then, she has served as its chief ambassador and spokesperson, spreading awareness of its mission far and wide while coordinating visits and welcoming families upon their arrival. Her efforts to expand financial sponsorships and the donor base have allowed Project Angel Fares to grow the number of families it brings each year to Morgan's Wonderland and Inspiration Island. Sharon devotes her free time to serving the Alamo Chapter of the National Society of Daughters of the American Revolution and Impact SA. She is married to Jack Krietzburg.
Each day that she gets to spend with these families and their special children is pure joy. "Once anyone comes to the park, it touches you," Sharon said. "When you see the look on these children's faces, you see a calm wash over them as they get to do things they had never been able to do with their families. It is pretty special."
Our History
Project Angel Fares was founded in 2012 after being inspired by the story of Jake Grys, a young man with Osteogenesis Imperfecta (brittle bone disease) and dwarfism. Jake and his family became the first to visit Morgan's Wonderland through Project Angel Fares.
In May 2020, Project Angel Fares joined BCFS Health and Human Services. BCFS Health and Human Services is a San Antonio based non-profit with roots dating back to 1944 with a mission of caring for the most vulnerable populations.
"We are extremely proud of what we have accomplished over the years and today, along with the long history and expertise of BCFS Health and Human Services, we plan to not only continue our work but to grow and serve more families and children in need," said Sharon Krietzburg, Executive Director of Project Angel Fares.