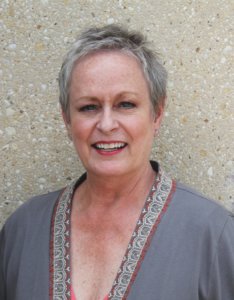 Sharon Krietzburg, executive director, joined Project Angel Fares in 2016. She focuses on increasing awareness of Project Angel Fares in the community and beyond. Her efforts to expand financial sponsorships and the donor base have allowed Project Angel Fares to grow the number of families it brings each year to Morgan's Wonderland and Inspiration Island. Sharon devotes her free time to serving the Alamo Chapter of the National Society of Daughters of the American Revolution and Impact SA. She is married to Jack Krietzburg and has a dog named Gaby.
Sharon said she thought she would be a puddle of emotions before taking on her new job, but most days she finds it to be pure joy. "Once anyone comes to the park, it touches you," she said. "When you see the look on these children's faces, you see a calm wash over them as they get to do things they had never been able to do with their families. It is pretty special."
Our History
Project Angel Fares was founded in 2012 by Kevin Johnson after being inspired by the story of Jake Grys, a young man with Osteogenesis Imperfecta (brittle bone disease) and dwarfism. Jake and his family became the first to visit Morgan's Wonderland through Project Angel Fares.
In May 2020, Project Angel Fares left Johnson Bros. and was welcomed into the BCFS System of nonprofit organizations. The BCFS System has roots in San Antonio dating back to 1944 when it was founded as an orphanage and has since evolved into a global nonprofit organization providing emergency shelter, foster care and adoption, education services and much more for families and children in need. They include several separate nonprofit entities to include, Children's Emergency Relief International (CERI), Breckenridge Village of Tyler (BVT), BCFS Educational Services, BCFS Health and Human Services, BCFS Health and Human Services' Emergency Management (EMD) and now, Project Angel Fares.
"We are extremely proud of what we have accomplished over the years and today, along with the long history and expertise of the BCFS System, we plan to not only continue our work, but we hope to grow and serve more families and children in need," said Sharon Krietzburg, executive director of Project Angel Fares.